What Crossroads students think makes them successful
Successful students

Go above and beyond
Are dedicated to getting their stuff done
Want to graduate
Hard working
Cooperative
Independent and know when to work with others
Engaged and participate
Keep up on their work
Determined, pay attention
Comes to Friday school if needed
Have good behavior
Pass classes
Get work done when it's given
Have motivation
Have patience
Take time to do what's needed
Active listeners
Show their best
Have goals of where they want to be
Are determined to figure out the future they want
Talk to teachers and staff
Do work with effort
Show up and attend classes

What causes challenges to success

Not trying
Giving up
Not listening
Disrespect
Not attending
Being mean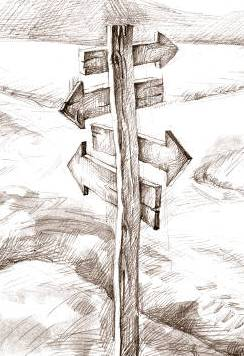 What's Happening at Crossroads?

STUDENT SUPPORT ADVOCATE (SSA) SUMMER HOTLINE: 360-348-0226
WE ARE HERE FOR YOU

If you have a student enrolled in the District and need help navigating or accessing any of these services, don't hesitate to reach out to our Student Support Advocates for assistance. Call the hotline and leave a detailed message, we will return your call on the next business day.

STUDENT SUPPORT ADVOCATE (SSA) SUMMER HOTLINE: 360-348-0226

Direct Lines:

Katri Shields (High School): 360-348-8902

Jillian Hardy (Crossroads): 360-348-8116

Alexis Rackley (Middle School): 360-348-0226

Kathy Bernhardt (MCE/MWE): 360-348-9594

YOU ARE NOT ALONE!

Granite Falls School District has identified these trusted resources for support:

Suicide & Crisis Lifeline

If you're thinking about suicide, are worried about a friend or loved one, or would like emotional support, the Lifeline network is available 24/7. To access the free and confidential Lifeline:

Call or Text: 988

---

Crisis Text Line

Crisis Text Line provides free, 24/7, high-quality text-based mental health supports to help people in their moments of need. To connect with a live Crisis Counselor:

Call: 1-800-584-3578

Text: HOME to 741741

Website: crisistextline.org

---

The Trevor Project

The Trevor Project specializes in serving students who identify as LGBTQIA+. If you are in crisis, feeling suicidal, or in need of a safe and judgment-free place to talk, you can:

Call: 866-488-7386

Text: START to 678678

---

Teen Link

Teen Link's teen volunteers are trained to listen to your concerns and talk with you about whatever's on your mind – bullying, drug and alcohol concerns, relationships, stress, depression or any other issues you're facing. No issue is too big or too small and calls and chats are confidential! To connect with someone that's willing to listen to you without judgment:

Call: 1-800-833-6546

Text with a Counselor: 866-833-6546

Website: https: teenlink.org

---

Emergency Youth Housing

Call: 425-877-5171

Immediate help with a life-threatening emergency call 911
Classrooms? Not just inside in a room... & Rootbeer?
Making Cookies with Mrs. Barth in Food Science
Students in the Classroom