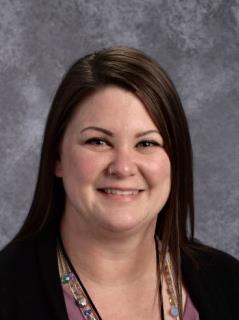 Phone:
Email:
Degrees and Certifications:
Jessica Stalter

Welcome! My name is Jessica Stalter, and I'm proud to be a Granite Falls Middle School Tiger. I received my Bachelor's Degree in Education from Western Washington University and am certified to teach general education grades K-8 and special education grades P-12. This will be my second year with Granite Falls School District and I currently teach Special Education Life Skills in grades 6th-8th.

My passion for teaching students of all abilities runs deep, and I aim to meet the individual needs of all the learners in my classes in a way that is intentional, positive and caring. I am a huge promoter of Growth Mindset, which is the belief that talents and skills can be developed through hard work and perseverence. In our classroom, we embrace mistakes as learning opportunities for growth and celebrate student success- no matter how small! With the help of wonderful support staff, we strive to foster a classroom culture where students can feel safe to be their authentic selves and that they are an important part of our school community.

Some of my personal interests include cooking, reading, attending live music and spending quality time with my family. Born and raised in western Washington, I am an avid fisherwoman and also enjoy other outdoor activities like camping and hiking. My partner of 22 years and I are blessed to share a daughter, who is now a successful 21 year old adult and has always been our source of pride and joy. In addition, I am also an auntie to 6 nieces and nephews who I love making lifelong memories with.

I am eagerly looking forward to what excitement the 2021-22 school year will bring and excited to partner with our families to ensure the success of all students!